Check our shop in Levi center. You will find the exclusive gifts, jewelry and home decor Finnish design brands of Pentik, Aarikka, Iittala and Juhls from Arctic Norway.
Store gives lovely ideas for decorations and gifts. Juhls' jewelleries are unique and full of mysteries, feeling of Lappish nature.
Address: Keskuskuja 2 B 3, Levi, Finland
Open: Mon - Sat 10:00 - 18:00
More news and information - see

Nordic Design Store Facebook page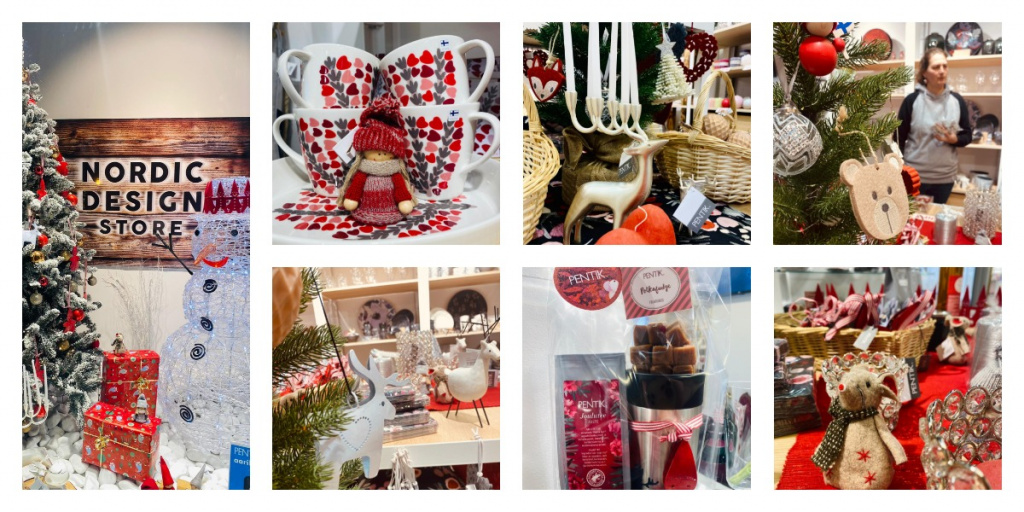 Christmas collection 2020


Juhl's collection
Take home a piece of Nordics!
Want to buy something unique for your beloved family member?
Tired of standard souvenir shops?

Good news!
Iconic Finnish and Scandinavian design brands products are available in Levi center Nordic Design Store, located in the pedestrian street in the very Levi center.

PENTIK – Finnish original interior design retailer. Most iconic items are ceramics, silvered reindeer candle holders, design tableware and decorations, wool blankets, soft toys…
AARIKKA - Finnish designer from 1954. Best sellers are wooden jewelry, elves family, wooden rams, watches.
IITTALA – Finnish glass makers since 1881 with timeless design. Most popular products are hand made glass birds, Moomin cups, vases and trays
JUHLS – Exclusive silver jewelry from Arctic Norway – Inspired by Nature.

Welcome to visit us in Levi!