The image of Finland can be expressed through the "Eight S", reflecting its identity and attractiveness to tourists:
1. Suomi
Land of swamps and fish scales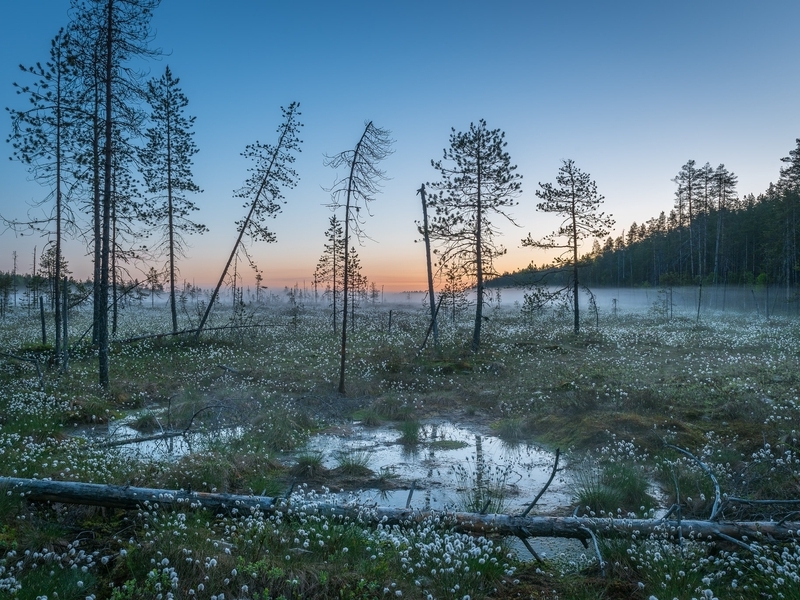 Finnish swamps in summer

This is how the name of this northern country sounds in Finnish, which, according to one version, comes from the word "suomu" ("scales"), since the ancient inhabitants sewed clothes for themselves from fish skin, and according to the other, a certain Danish nobleman wore the name Suomi, who concluded peace with King Charlemagne. Perhaps the name is of Estonian origin: "Sooma", where soo - "swamp", maa - "land", and literally - "land of swamps".
2. Santa Claus
Successful marketing campaign that has become a symbol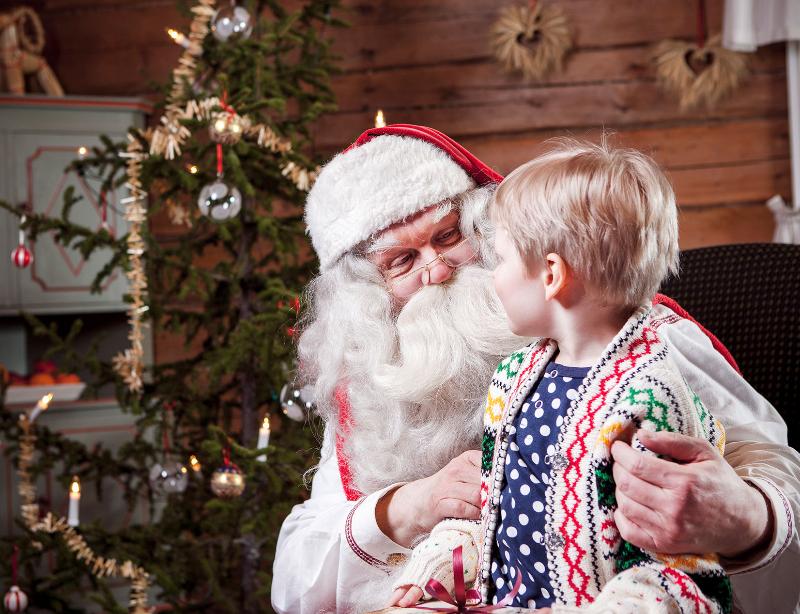 Santa Claus in Rovaniemi

The hero of childhood dreams around the world, lives on the Korvatunturi hill in Lapland, receives guests at his Official Residence at the Arctic Circle all year round and in several other places throughout the country. But historically - Joulupukki or "Christmas goat", an ancient character who put on a fur coat and goat antlers during the midwinter celebration.
3. Ski
Country of ski holidays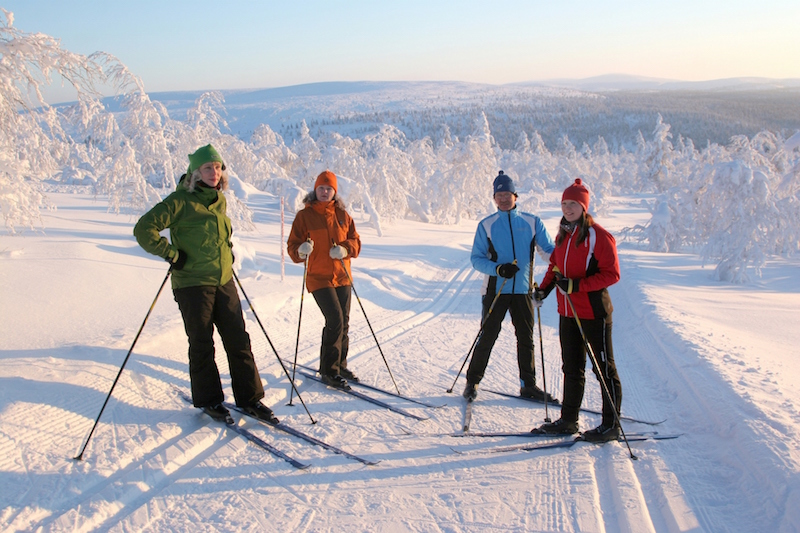 Cross-country skiing

There are no mountains in Finland, but there are beautiful fells with wide and well-groomed slopes, ideal for children and learning to ski. Finns are happy to spend their weekends at ski resorts, of which there are about 68 in total in the whole country with a population of 5.4 million people. Cross-country skiing is even more popular among Finns than downhill skiing.
4. Snow
For Clear Snow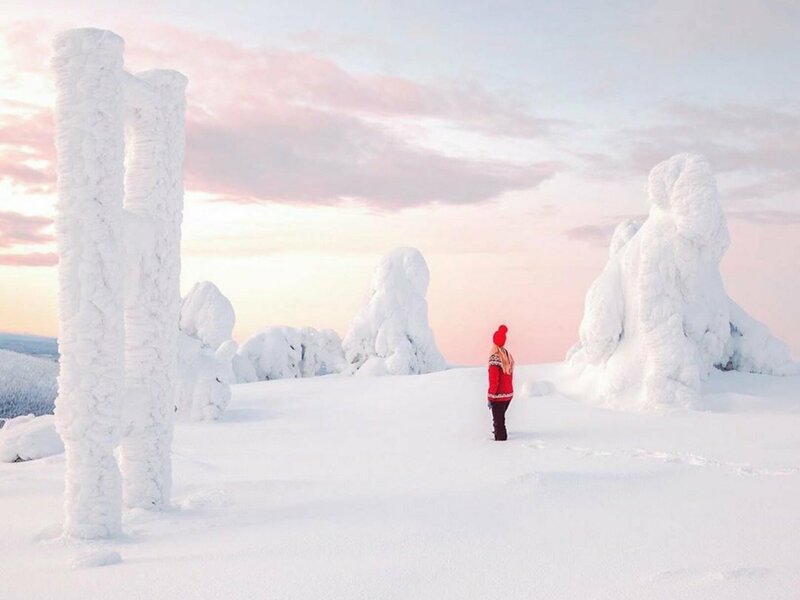 Fabulous snowy trees, Levi resort


Thanks to Gulf Stream influence, winter in Finland is snowy and mild, snow in Lapland resorts can be found from November to early May! Soft, clean and fluffy snow allows organizing all kinds of winter activities, such as snowmobiling, reindeer or husky sledding, and the construction of large snow castles.


5. Sisu
A character trait that is difficult to explain in one word

Overcoming difficulties

The main feature of the Finnish national character, meaning willpower, perseverance, diligence, endurance, the desire not to give up, but in the absence of difficulties, sometimes even just stubbornness. A striking example is the triumph and struggle for its place in the business of Nokia Corporation. Another personification is Sisu, a manufacturer of construction vehicles: dump trucks, trucks and forestry equipment.
6. Sauna
Sauna for whole life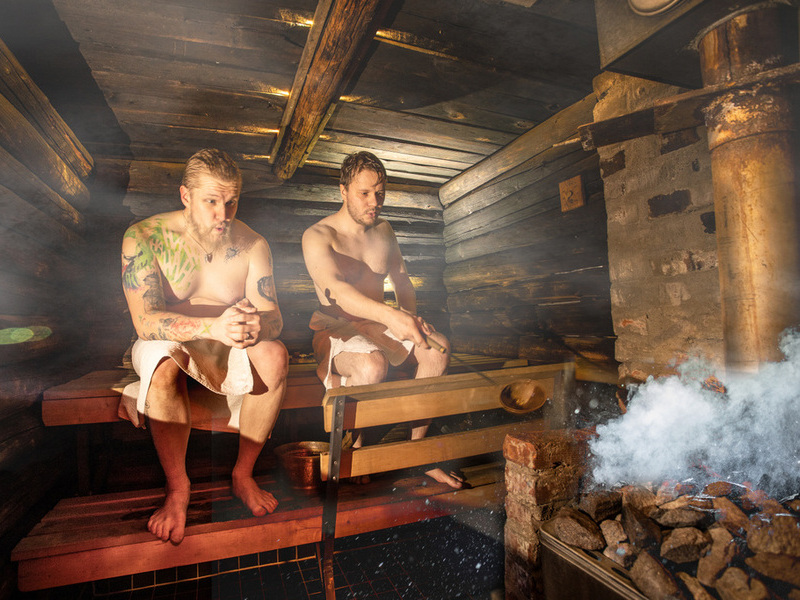 Sauna

Finns cannot imagine life without a sauna, it is everywhere, whether it is a wooden sauna in a country house, in a tourist cottage, in a spa complex, or even a small electric sauna in a city apartment. Since ancient times, the sauna has been a magical place where you can keep in touch with the dead, in the sauna they gave birth and washed the departed, the sauna, along with tar and alcohol, served as a universal cure for all diseases. In 2020, the Finnish sauna was included in the UNESCO Intangible Cultural Heritage List.
7. Sibelius
Music as an expression of Finland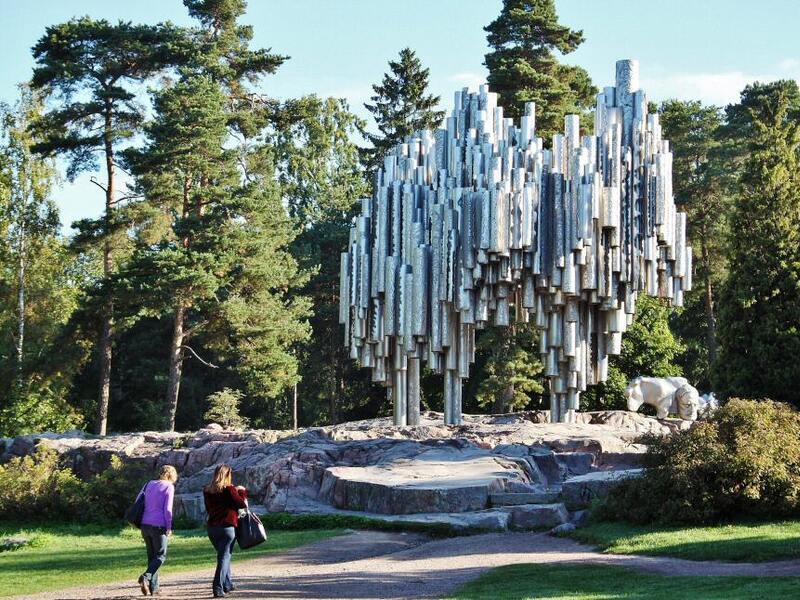 Sibelius monument in Helsinki

The famous Finnish composer Jan Sibelius is the author of national symphonic poems, revealing themes of nature, national character and greatness of the country. The most famous symphony "Finlandia" formed the basis of the country's national, albeit not official, anthem.
8. Salmiakki
Something that is hated in the world, but adored in Finland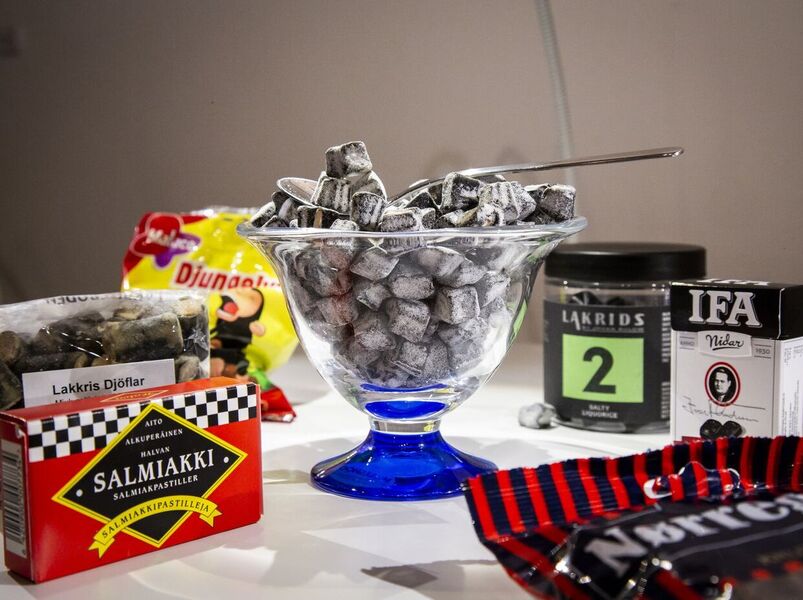 Salmiakki

Tart licorice candies invented by Karl Fazer in the mid-19th century. One of Finland's favorite sweets, and also a popular souvenir consisting of sugar, flour, licorice, salt and ammonia. According to the Fazer company itself, it is "something that is hated in the world, but adored in Finland".